Translation Rights
Lupton, Nicholls and Montefiore among Dutch bestsellers
Oct 7, 2016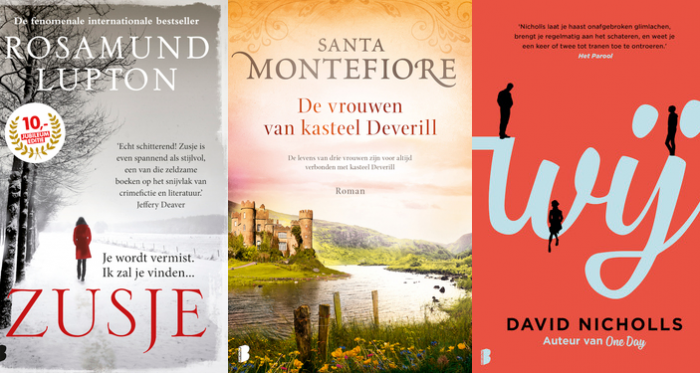 Novels by Rosamund Lupton, David Nicholls and Santa Montefiore were among the bestselling books in the Netherlands in 2015.
Since its first publication in English in 2010, Rosamund Lupton's Sister (Zusje in Dutch) has proven to be an international phenomenon, and has been sold into 30 translation markets.The novel previously appeared in the top five bestsellers in the Netherlands for 2014.
David Nicholl's Us (Wij) sees Douglas Peterson's wife announce that she intends to leave her husband as soon as their son has departed for university. Yet there is small matter of a family Grand Tour of European cities to contend with first, in which Douglas intends to win back his wife and repair the troubled relationship he has with his son. Us topped the Sunday Times bestseller list, was longlisted for the Booker Prize and has been sold into 32 translation markets.
Montefiore made the list for Songs of Love and War (De vrouwen van kasteel Deverill), the first part of her Deverill Chronicles trilogy, which follows a trio of sisters as their Irish home is forever changed first by war and then by Irish independence. The sequel Daughters of Castle Deverill is out now.
The annual list of bestselling books in the Netherlands is put together by the CPNB, an organisation founded in 1930 to promote literature and reading across the country.