Books
Lupton receives Nielsen Gold Award
Feb 15, 2012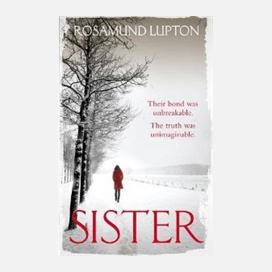 Rosamund Lupton has received a Nielsen Gold Award for her debut novel Sister – a prestigious honour for authors that have achieved sales of over 500,000 copies.

Since its publication in September 2010, Sister spent 14 weeks in the top 10 of the Sunday Times Bestseller list and broke sales records at WH Smith as the fastest selling title by a debut author in the retailer's history. It was also crowned winner of the Richard and Judy Best Debut Novel of 2011 Award.

Sister was also Little, Brown's bestselling fiction e-book title of last year, with sales exceeding 55,000 copies. Publisher David Shelley described Sister as "one of the first e-book bestsellers in this country". The novel explores the unbreakable bond between two siblings. When Beatrice gets a frantic call in the middle of Sunday lunch to say that her younger sister, Tess, is missing, she boards the first flight home to London. But as she learns about the circumstances surrounding her sister's disappearance, she is stunned to discover how little she actually knows of her sister's life - and unprepared for the terrifying truths she must now face.

Commending Lupton's Nielsen award, Ursula MacKenzie, Little, Brown c.e.o., said: "We are all thrilled for Rosamund. She is such a gifted writer and the fact that her talent has been recognised by such a prestigious award makes me very proud."