Theatre, Film and TV | Dec 15, 2011
Marie Jones' Stones in His Pockets opens at The Tricycle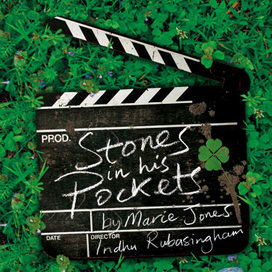 Stones in His Pockets, written by Marie Jones, has returned to The Tricycle, where it received its London debut in 1999.
Marie's phenomenally popular play, which sees an Irish town inundated by a Hollywood production crew, won an Olivier Awards for Best New Comedy and an Evening Standard Award. The play ran for over 6 years in London after transferring from Belfast and has been translated into over thirty languages.
This new production has been directed by Indhu Rubasingham, who will take on the role of artistic director of the The Tricycle when Nicholas Kent steps down in May after 28 years in charge.