Translation Rights
Michael Fassbender to star in Cormac McCarthy's The Counselor
Feb 22, 2012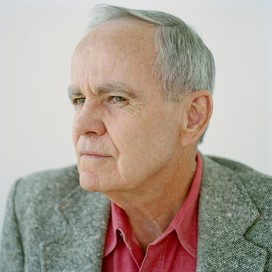 Cormac McCarthy, the acclaimed author of The Road, The Sunset Limited and The Crossing has turned his hand to screenwriting with a project currently entitled The Counselor. Ridley Scott (Blade Runner, Gladiator, Prometheus) is set to direct and Michael Fassbender (Inglorious Basterds, X-men: First Class, Shame) is to star in the movie.

Some of McCarthy's novels including his Pulitzer Prize-winning The Road and No Country for Old Men, which won four Oscars, have been adapted for film but this will be the first McCarthy himself is involved in the scriptwriting process.

The Counselor is reminiscent of the gritty world McCarthy created in No Country for Old Men. It follows the story of a respected lawyer who thinks he can dip a toe in to the drug making business without suffering any far-reaching consequences. This turns out to be a bad decision, and the protagonist must struggle to deal with the fall-out of his foolish actions, trying to escape the now desperate situation he has found himself in. With strong female characters taking centre stage alongside Michael Fassbender, McCarthy's script will deliver the kind of powerful characters and settings that have gripped film audiences to previous adaptations of his work.

While The Counselor is making its move to the big screen with two Hollywood names attached to it, McCarthy has returned to work on his next novel.