Books | Oct 1, 2012
Michael Sandel speaks at Labour party conference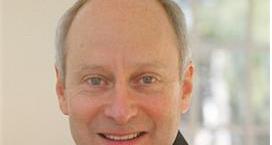 Harvard University professor Michael Sandel delivered the keynote address at the Labour party conference this weekend in Manchester.

Professor Sandel was invited to address the conference as the guest speaker by Labour leader Ed Miliband, who described his speech as 'brilliant'.

In his speech to party delegates Sandel spoke about the moral limits of markets; posing questions about the morality of values at the heart of marketing such the paying for sex or buying a kidney from a consenting adult.

Sandel is the author of What Money Can't Buy: The Moral Limits of Markets (Allen Lane, 2012) and Justice: What's the Right Thing to Do?, among others. He is the Professor of Government at the University of Harvard where his legendary Justice course is one of the most popular and influential course at the university, with up to a thousand students enrolling every year.