Books
Miranda invites Twitter fans to contribute to new ebook
Jul 15, 2012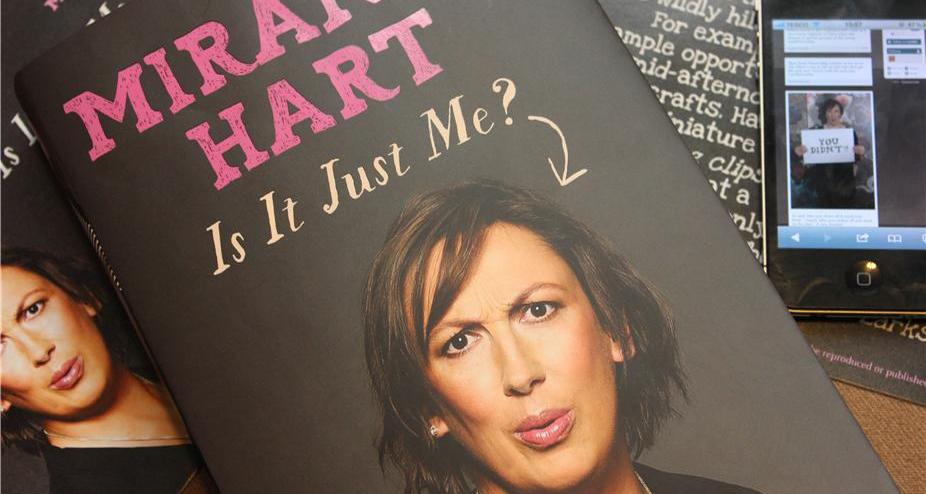 Miranda Hart is inviting fans to contribute tales of their most awkward moments in life to No, It's Us Too!, a digital prelude to her first book, Is It Just Me? Fans are being asked to share their own cringe-inducing tales of embarrassment to mirror Miranda's collection of awkward moments – and advice on how to deal with them – catalogued in Is It Just Me?, which is to be published by Hodder and Stoughton in October and is expected to be one of the biggest books this Christmas.

Fans can ensure that Miranda does not suffer in embarrassment alone by sending their stories via Twitter to @NoItsUsToo with the #IsItJustMe hashtag. Get in touch and share your pain because a problem shared is a … well something we can all laugh at. The best responses are being posted on Miranda's dedicated tumblr page before being compiled together in a free eBook in September.

Is It Just Me? will be a rallying cry against the unexpected pitfalls and horrors of growing up. Drawing on her life experiences, Miranda will offer her younger self some much needed advice on how to cope with life's rocky paths, whether it's resisting unforgivable fashion choices, knowing what not to do when on a date, or lamenting the fact that getting past midnight at a social event has become distressing at 38. All of life's lessons are here for young Miranda to mull over, and largely ignore.