Actors | Jan 25, 2015
Mr Selfridge re-opens its doors on ITV for a brand new season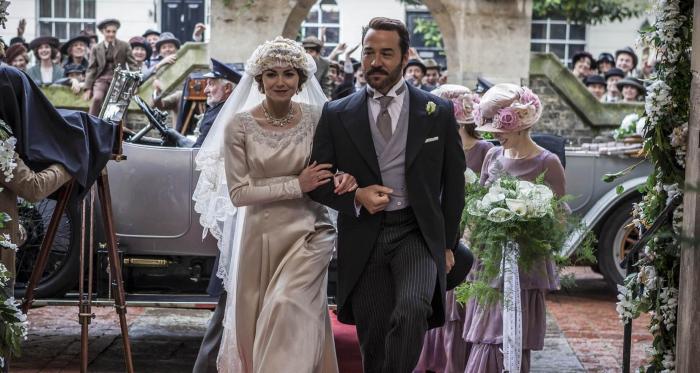 ITV's lavish period drama Mr Selfridge begins again with a host of Curtis Brown talent, and this hotly-anticipated installment has many a surprise in store.
Kara Tointon joins the cast and stars as series regular Rosalie Selfridge, daughter to entrepreneur Harry Gordon Selfridge. Now a young woman who is set to marry Serge De Bolotoff, her handsome Russian Prince, Rosalie's big society wedding merges the Selfridge family with Russian Aristocracy and the ending is not as happy as the one all were expecting.
Edward Akrout also joins the cast for the new series as celebrated French designer Pierre Longchamp.
Sacha Parkinson also stars as Connie Hawkins, Kitty's fiery younger sister who begins working at Selfridges. Sacha's recent credits include The Driver (BBC), My Mad Fat Diary (E4) and The Mill (Channel 4).

Sai Bennett returns as shop girl Jessica Pertree. Since the last series Sai has filmed the role of Elizabeth Pryce in Michael Winterbottom's Face Of An Angel.
Sadie Shimmin also returns as regular Miss Plunkett. Prior to that Sadie featured in Walter for BBC1 and is currently filming a guest role in Eastenders.

Wendy Nottingham reprises her role as Mrs Crabbe, the wife of Ron Cooke's all seeing Mr Crabbe. Wendy can soon be seen in Sophie Barthes's Madame Bovary and is best known for her frequent collaborations with Mike Leigh from award winning feature Vera Drake to Grief at The National Theatre.
Trystan Gravelle reprises his role as Victor Colleano. Trystan currently be seen at The Globe in Jacobean tragedy The Changeling and will soon begin rehearsals for The Light Shining In Buckinghamshire at the National Theatre.
The new series of Mr Selfridge begins at 9pm on Sunday on ITV.