Translation Rights
Murakami social media campaign takes off in Turkey
May 1, 2012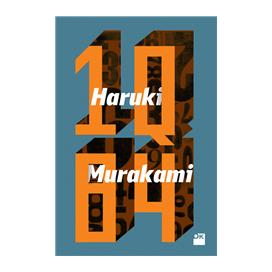 Turkish publisher Dogan Kitap have made the most of social media to publicise their Turkish translation of Haruki Murakami's bestselling novel 1Q84.

The 'One minute for Murakami' social media campaign is the first major social media campaign of its kind to be employed by a Turkish publisher. Its fun and engaging theme involved the book's Turkish editor, publishing director, and translator as well as authors, journalists and sales consultants from different bookshop chains sharing their minute long videos featuring their thoughts on Murakami's bestselling novel on YouTube, Facebook and Twitter.

The campaign has captured the imagination of Turkish mainstream media with the publishing director and the editor at Dogan Kitap being invited to appear on television programmes to discuss the creative ideas they used to publicise IQ84, which was published in April.

Among those involved in the initiative was Turkish author Elif Shafak. Murakami '...is one of my favourite story tellers' tweeted Shafak in addition to her minute long video on the book'.
You can see some of the reviews from 'One minute for Murakami' on YouTube (Note: they are all in Turkish)