Comedy | May 5, 2021
Murder They Hope comes to UKTV Gold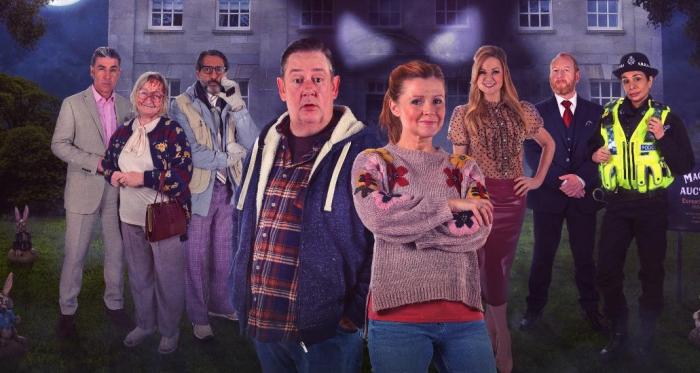 Johnny Vegas and Sian Gibson return to our screens as Terry Bremmer and Gemma Draper who, having decided to quit the coach tour game are trying - and failing - to become private investigators. Comedy capers ensue as Gemma and Terry battle obsessive figurine collectors, pasty poisoners, and a serial killer only Terry can catch.

The three-part series welcomes an all-star cast including Shobna Gulati, Paul Whitehouse, Adrian Scarborough, Layton Williams and Nitin Ganatra.
Murder They Hope airs on UKTV Gold 8th May at 9pm.