Theatre, Film and TV
Voting opens for National Television Awards
Oct 5, 2011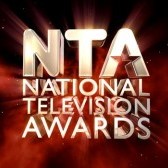 The nominations for the National Television Awards 2012 have been announced, with a raft of Curtis Brown clients up for awards.
The Drama award includes Whitechapel, created by Ben Court and Caroline Ip and Spooks, created by David Wolstencroft.
Other nominations in the category include Vera, written by Colin Teevan and directed by Peter Hoar, Doctor Who, directed by Toby Haynes, Nick Hurran, Richard Senior and Richard Clark, Monroe, directed by Paul McGuigan, Midsomer Murders, directed by Nick Laughland and New Tricks, directed by Kenneth Glenaan. Finally, Silk produced by Cameron Roach and Shameless produced and directed by Lawrence Till, have also received nominations.
In the factual category An Idiot Abroad has been nominated. Krish Majumdar was series director on the first series and has executive produced the second series, which is currently airing on Sky1.
Whites, created by Oli Lansley and Matt King, has been nominated in the Situation Comedy category alongside Trollied, written by Julie Rutterford and Candy Cabs, directed by Minkie Spiro.
The National Television Awards are voted for by the general public and voting will continue until the 17 October 2011. Votes can be placed online at the National Television Awards website.