Theatre, Film and TV
National Theatre announces plans for 2012
Jan 25, 2012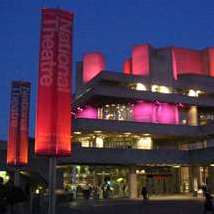 Nicholas Hytner has announced plans for the National Theatre in 2012 and highlights of the forthcoming season include This House by James Graham, The Count of Monte Cristo directed by Timothy Sheader, The Doctor's Dilemma directed by Nadia Fall, the revival of London Road at the Olivier and Misterman written and directed by Enda Walsh. Also a new production has been commissioned by theatre makers Made in China.
This House, a new play by James Graham to be directed by Jeremy Herrin will open at the Cottesloe in September. Humorous and ultimately moving account of a previous coalition government.
Timothy Sheader will make his National Theatre directorial debut with Richard Bean's new adaptation of Alexandre Dumas' The Count of Monte Cristo, as well as Nadia Fall who will direct Bernard Shaw's The Doctor's Dilemma, which opens in July at the Lyttleton.
Rufus Norris will return to the National with London Road written by Alecky Blythe with music by Adam Cork, which was a sell out success in 2011 and has just won the Critics' Circle Theatre Award for Best Musical.
Misterman, written and directed by Enda Walsh will open at the Lyttelton on 18th April for a limited run. Cillian Murphy will recreate his solo performance in the Landmark Productions/Galway Arts Festival production which enjoyed critical acclaim and packed houses in New York and Ireland.
As part of the Inside Out festival in the summer of 2012 Made in China have been asked to create a new site-specific work.