Translation Rights
Nelson Mandela's life to be dramatised for film and TV
Mar 22, 2012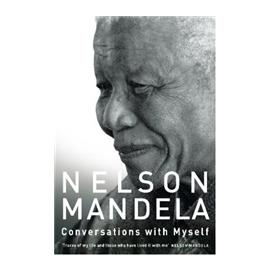 The life of Nelson Mandela is to be made into a film and TV mini-series. British-born actor Idris Elba, star of TV hits such as Luther and The Wire, will play Mandela in the biopic, which will be based on Mandela's bestselling autobiography The Long Walk to Freedom.
Production of the film, directed by Justin Chadwick and also staring Naomie Harris, is set to begin on the 26 May. The script by William Nicholson will cover Mandela's entire life, including the 27 years he spent in prison.
Production is expected to begin later this year on the TV mini-series which will be based on Conversations with Myself and Nelson Mandela by Himself. The series, Madiba - the name of the Xhosa tribe by which Mandela has often been known – will span six decades of the inspirational leader's life, up to his election as South Africa's first black president. Left Bank Pictures (Wallander), UK film-makers Andy Harries and Marigo Kehoe's production company will co-produce Madiba along with Mandela's grandson Kweku Mandela. With a reported budget of $20m, Madiba will be shot primarily on location in South Africa.
Nelson Mandela, now 93 years old, has given approval for his life and written works to form the basis of the six-hour drama. Kweku Madela has said that the series would not be another project painting his Grandfather as some sort of saint, but rather seek to credit the many people who were important in shaping Nelson Mandela's life. It is also hoped that the series will educate a new generation who are too young to remember Mandela's fight against apartheid.