Books
New Curtis Brown Creative website launched
Sep 19, 2012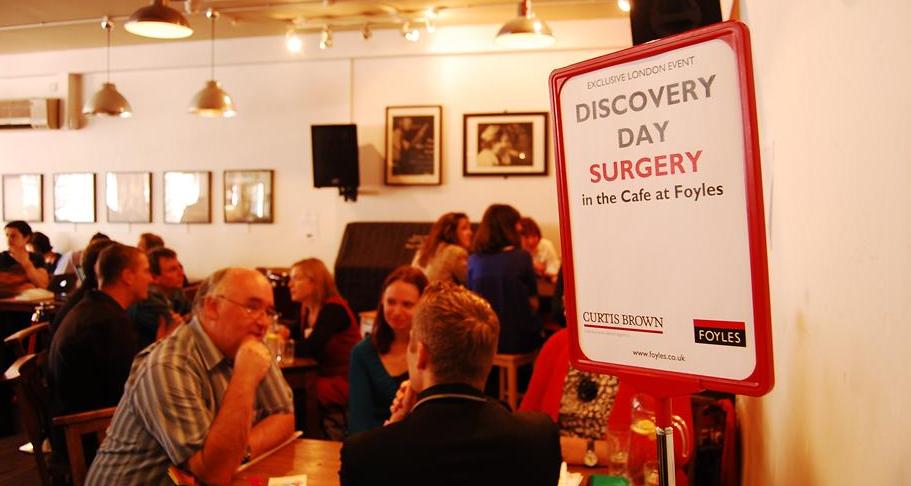 Curtis Brown Creative has launched a new website bringing the Curtis Brown Writing School and submissions process for new writers together for the first time. The website also includes a New Writing Room providing resources for writers looking to develop their work.
The launch coincided with Discovery Day which took place at Foyles Charing Cross Road on Saturday 22 September where authors looking to be published were be able to pitch their novels to agents from Curtis Brown. Over 350 new writers turned up at the event and spoke to agents including Jonny Geller, Sheila Crowley, Stephanie Thwaites, Felicity Blunt, Gordon Wise, Jonathan Lloyd, Vivienne Schuster, Karolina Sutton and members of the New Writing Team.
Since the Writing School launched in May 2011, it has already run three successful novel-writing courses. More courses are in development and the fourth novel writing course starts on 26 September. There will also be a six week course in
writing for children
and a
crime-writing weekend
at Foyles in partnership with
Orion's Murder Room
this Autumn.
Bringing the
submissions
process online through the Curtis Brown Creative website will allow writers looking for the representation of an
agent
to send us their material more easily. By getting rid of the 'slush pile', we'll be able to be more focused and efficient in the way respond to submissions. There will even be a submissions blog that will keep writers up-to-date with what the agents are really looking for.
In the New Writing Room, writers will find industry news, writing tips, author interviews and videos. They'll also be able to leave us comments and attend live webchats hosted by Curtis Brown agents.
Finding writing talent is a priority at Curtis Brown, in launching this website and organising events like Discovery Day, the agency aims to open its doors and work with new writers more directly in an engaging and innovative way.