Books
Galaxy National Book Awards 2010 Nominations
Nov 9, 2010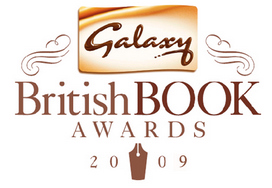 The Galaxy National Book Awards nominations were announced on 28th October.

Jilly Cooper's Jump! and David Nicholls' One Day have been nominated in the popular fiction category.
Antonia Fraser's memoir of her life with Harold Pinter, Must You Go? has been shortlisted for a non-fiction award.

Patrick Barkham's The Butterfly Isles is nominated for the New Writers' Award and David Mitchell's eighteenth century love story, The Thousand Autumns of Jacob de Zoet, has been nominated under the Author of the Year category.

The awards showcase the best of British publishing, celebrating books with wide popular appeal, critical acclaim and commercial success.

Winners will be revealed at an awards ceremony held on 10th November and will be broadcast on More4 on 13th November.
The public subsequently will be invited to vote online for the Galaxy Book of the Year and the final result will be announced on December 13th.