Actors
Oscar and Fraser make Toast
Dec 20, 2010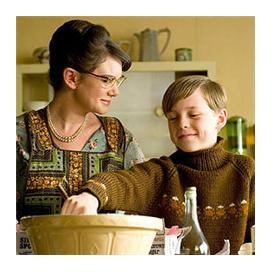 Oscar Kennedy and Frasier Huckle star in a BBC adaptation of Nigel Slater's bestselling memoir Toast, a nostalgic trip through everything edible in 1960's Britain.
Oscar stars as the young Nigel Slater, a boy devastated at the loss of his mother and battling to stay on the right side of a fierce tempered father. At the same time a fascination with cook books are the early signs of a love of food and cooking. Frasier plays Nigel's school friend Warrel.
Toast is directed by SJ Clarkson and airs on BBC1 on Thursday 30th December at 9pm.