Books | Feb 25, 2011
Romantic Novel of the Year 2011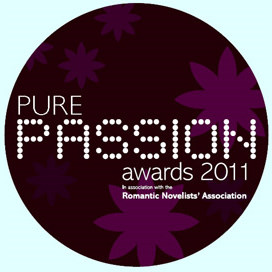 The winner of the Romantic Novel of the Year Award 2011 will be announced on Monday 7th March at the Pure Passion Awards in London.
Jojo Moyes' The Last Letter From Your Lover (Hodder & Stoughton, 2010) and Rebecca Dean's The Golden Prince (HarperCollins, 2010) are two of the six shortlisted books for this year's prestigious award.
The award is presented by the Romantic Novelists' Association and recognises the very highest standards of romantic fiction, each year attracting best-selling authors from around the world. Past winners include Freya North, Rosie Thomas and Cathy Kelly.
In The Last Letter From Your Lover, journalist Ellie discovers a letter from 1960 in her newspapers archives, written by a man asking his lover to leave her husband. Ellie becomes caught up in the intrigue of a past love affair, despite, or perhaps because of her own romantic entanglements with a married man.
The Golden Prince tells the story of Edward VIII, before he became notorious for abandoning the throne for Mrs. Simpson. When a moment of serendipity brings Edward and society girl Lily Houghton together, the pressures of a stuffy court are replaced with the lightness that Edward has only dreamt of. But a future monarch could not choose his own Queen. Can the devotion of Edward and Lily triumph, or must they bow to the inevitable?
This year's judges are Amanda Craig, novelist and children's book critic for the Sunday Times, actor Jay Benedict, and Janine Cook, fiction buyer for Waterstone's.