Actors | Sep 14, 2010
Rupert Simonian and Laura Pyper lead Punk Rock revival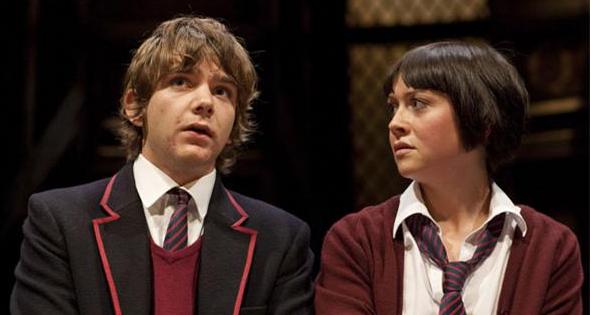 Rupert Simonian and Laura Pyper take the lead roles in Simon Stephens' schoolyard drama Punk Rock at the Lyric Hammersmith, in revival of last year's production that also stars Edward Franklin.

Rupert plays William Carlisle, a gifted but troubled A Level student at a Stockport grammar school, who falls for Laura Pyper's Lily. In the melting pot of the school common room, dominated by the bullying Bennett (Edward Franklin), William finds himself increasingly angst-ridden, before finally taking matters into his own hands.

Rupert has won high praise for his performance with Lyn Gardner describing him as "unsettlingly compelling" in The Guardian. The Independent's Matilda Battersby called him "superb. His portrayal of a lost soul who lies to amuse friends who mock him behind his back is agonising...The vile leader of the pack, Bennett Francis, an excellent Edward Franklin, alternates between character assassination and debonair foppishness."

Sarah Franckom's production runs at the Lyric until the 18th September, before touring around the country stopping off in Edinburgh, Sheffield and Oxford en route.

In her four-star review for Time Out, Sam Marlowe writes: "Franckom's production is scorchingly acted, particularly by Laura Pyper as the smart-mouthed, self-harming new girl, and Rupert Simonian as the instantly smitten William. Frighteningly good."