Translation Rights
Nicholls, Isaacson, Riley, and Moyes hit top spots on Brazilian bestseller lists
May 15, 2012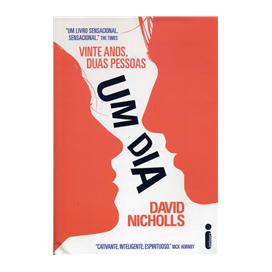 The latest bestseller charts from Brazil boast great success for authors David Nicholls, Lucinda Riley and Jojo Moyes, whose recent releases in Brazil all made it into the Top 20 Fiction chart. Walter Isaacson also secured a place in the Top 20 Non-Fiction list for his acclaimed biography of Steve Jobs. The charts were compiled by Livrarias Curitiba, one of Brazil's largest bookstores.

Leading the Fiction group in 3rd place was Lucinda Riley's international bestseller Hothouse Flower, which already spent seventeen weeks at number one in the German Bestseller charts. David Nicholls's record-breaking hit One Day came in 7th, while award-winning romantic novel, The Last Letter From Your Lover by Jojo Moyes, took 16th place.

No stranger to Bestseller success, Walter Isaacson entered the Non-Fiction list at 7th place with Steve Jobs, The Exclusive Biography, which has been published in a total of 46 languages to date.