Theatre, Film and TV
Paul Angunawela gears up for Keith Lemon: The Film
Nov 10, 2011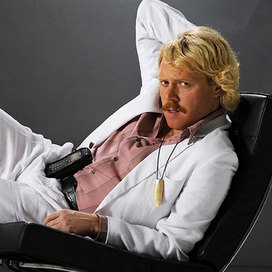 Paul Angunawela will start shooting Keith Lemon: The Film, starring Leigh Francis as the eponymous character, on 17th November in Belfast.
Paul and Leigh co-wrote the script, which follows Keith as he moves from Leeds to London in his quest to become a successful entrepreneur just like his idol, Richard Branson.
Verne Troyer also stars in the comedy, which is produced by Lionsgate UK and funded by Northern Ireland Screen and Molinare.