Theatre, Film and TV | Jan 15, 2018
Paul Whitehouse stars in new British horror movie Ghost Stories.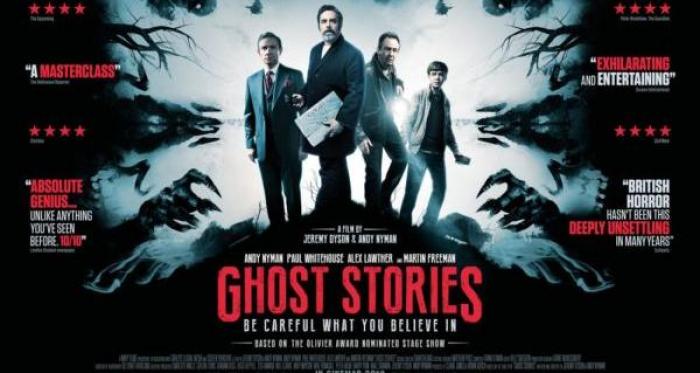 Paul Whitehouse and Oliver Woolford feature in Ghost Stories, a film adaption of Olivier-nominated stage production by Andy Nyman and Jeremy Dyson.

The film sees Professor Phillip Goodman attempt to bust myths surrounding ghosts, before he reaches his limit when receiving a letter from beyond the grave.

As well as being a horror movie, Ghost Stories is a gripping adventure, interwoven with portrayals of society's issues with the non-binary nature of sexuality and the overwhelming pressure placed on men today.

The film has been dubbed by The Sun as "The Best British Horror movie for years" and officially selected for this year's BFI London Film Festival.

Ghost Stories will be in cinemas 13th April 2018.
​