Comedy | Apr 21, 2022
Peacock lands on BBC3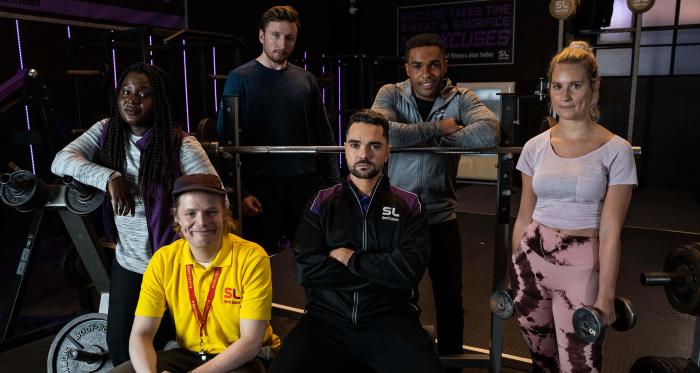 New comedy series Peacock co-created and co-written by Ben Murray & Steve Stamp premieres on BBC3 at 10pm on Monday 25th April.

Peacock stars Allan Mustafa as Andy Peacock, Steve Stamp as Jonathan and Callie Cooke as Carly.
Peacock is the story of Andy, a personal trainer at Sportif Leisure in the midst of an identity crisis. His world is one of selfies, bravado and gym memberships, where vanity and success are often horribly entangled. When Andy loses out on a job promotion to a younger, better looking PT, he suddenly realises he's a man out of time. He needs to prove that there's more to him than his good looks and his well curated dating profile. He sets out to prove that he can be taken seriously. But can he?

The first episode will be broadcast on BBC3 on Monday 25th April at 10pm and will also be released as a box set on BBC iPlayer on the same day.