Books
Peston collects double prize at RTS Journalism Awards
Feb 27, 2009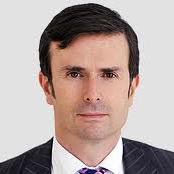 BBC business editor Robert Peston collected two prizes at this year's Royal Television Society Journalism Awards, with judges praising his historic run of scoops on the banking crisis.

Robert picked up the Specialist Journalist of the Year award, along with the coveted Television Journalist of the Year prize, for which he beat competition from ITV News Africa correspondent Martin Geissler and Sky News's Emma Hurd. The judges commented "One journalist dominated this year's specialist category. [Peston] owned the story of the Credit Crunch and its impact on the whole economy."

Presenting Robert with the Special Journalist of the Year Award, judges said, "The winning correspondent produced probably the most sustained run of scoops and exclusives in the history of broadcast news in the UK. It would not be an exaggeration to say that a large part of the nation hung on the winner's words every night; he personally revived appointment-to-view."

The BBC News channel also collected scoop of the year for its story on the HBOS/Lloyds TSB merger, broken by Robert on 17 September last year and confirmed later the same day.