Theatre, Film and TV
Philip Seymour Hoffman in talks for le Carré's A Most Wanted Man
Feb 8, 2012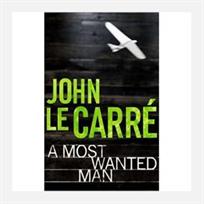 Philip Seymour Hoffman is in final talks to star as 'Bachmann' in Andrew Bovell's adaptation of John le Carré's A Most Wanted Man. The film, which will be directed by Anton Corbijn (Control and The American written by Rowan Joffe) will be produced by Potboiler Productions and Ink Factory's Stephen and Simon Cornwell with Film 4's Tessa Ross exec producing.
The story is set in present-day Hamburg, where a near-dead half-Chechen, half Russian man on the run arrives in the city's Islamic community desperate for help and in search of his late Russian father's fortune. Hoffman will play the roguish chief of a secret German spy unit who is watching him.
Tinker Tailor Soldier Spy is the most recent film adapted from a John le Carré novel and has earned three Academy award nominations, 11 BAFTA nominations and has grossed $61 million worldwide to date.