Books | Feb 23, 2016
#PitchCB novel acquired by Two Roads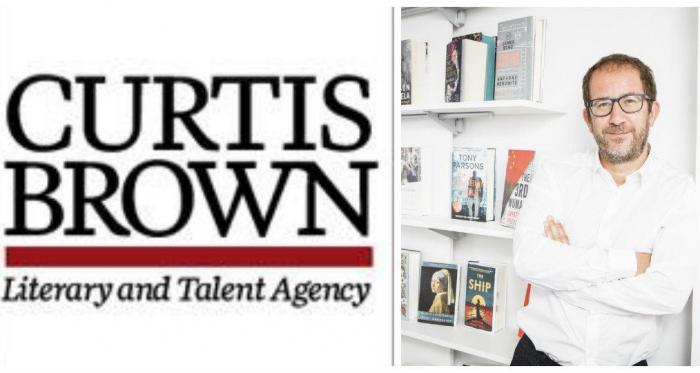 Two Roads has acquired The Almond Tree, the debut novel pitched by Laura McVeigh through #PitchCB, from Jonny Geller.
Laura McVeigh took part in Curtis Brown's hugely popular monthly Twitter pitching event, which invites aspiring authors to pitch their novels to agents using just 140 characters. The hashtag received over 17.5m impressions, and Twitter has blogged about the event's success.
The Almond Tree is a heart-breaking story of a family fleeing the Taliban in the 1990s, taking refuge on the never ending journey of the Trans-Siberian Express across Russia, told by Samar, a 15 year old girl. Samar's love of Anna Karenina and ability to tell herself stories keeps her sanity and ultimately saves her life.

Lisa Highton, publisher of Two Roads, acquired UK and Commonwealth English language rights. Curtis Brown Translation Rights has received offers to publish in five territories already, including inked deals in Spain, France, Germany and the Netherlands.

Jonny Geller, Joint-CEO of Curtis Brown said: "We had hoped to find talented new writers with the Twitter #PitchCB venture, but to find a writer as assured and gifted as Laura McVeigh was beyond my wildest imaginings. The Almond Tree sings as a novel – a heart-breaking story told from the perspective of a teenage girl who survives war and fundamentalism in Afghanistan whilst living on the Trans-Siberian Express – is one of the best debuts I've read for a long while. It is no surprise to find international publishers jumping at this new talent. I hope it gives hope to all aspiring writers that we are looking for new voices and they can come from Twitter".
Lisa Highton, Publisher of Two Roads said: "Samar is a wonderful storyteller with her tales of bravery and tragedy and the importance of family. I love the world of stories within stories Laura has created, with such an exceptional character. Laura is a brilliant new talent shining a light on terrible circumstance and our ability to find hope."

Julia White, Media Partnerships Manager at Twitter UK said: "Amazing stories happen on Twitter every day and Curtis Brown really tapped into this with their competition #PitchCB. The Almond Tree is a stunning debut from Laura McVeigh and I'm sure it will inspire the many budding authors on Twitter who'd love to follow in her footsteps."

Two Roads will publish The Almond Tree in spring 2017.