Theatre, Film and TV
Must-see plays for Autumn
Aug 20, 2011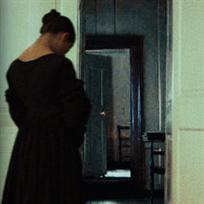 There are a whole host of new theatre projects to look forward to this Autumn. Here is a pick of some of the most exciting upcoming productions:
South Downs directed by Jeremy Herrin at Chichester Festival Theatre from 2nd September is David Hare's latest play about a solitary boy at a public school in South Downs. The play stars Anna Chancellor and Nicholas Farrell and will play in repertoire with The Browning Version.
Headlong Theatre's Decade explores how the world has changed in the ten years since 9/11. In association with Chichester Festival Theatre, Rupert Goold's company transforms a former trading hall in St Katherine's Dock for this unique production part written by Alecky Blythe. The play previews from 1st September.
The Veil, a new play written and directed by Conor McPherson, opens at the National Theatre on 4th October. Set around a haunted house in 19th century rural Ireland, The Veil weaves Ireland's troubled colonial history into a transfixing story about the search for love, the transcendental and the circularity of time.
Ben Brown's Three Days in May takes us behind the doors of Number 10 during three of the most pivotal days in British history. Warren Clarke stars as Winston Churchill, who has urgently assembled a British war cabinet to deal with the rising threat of invasion. Three Days in May opens at Richmond Theatre on 29th October and will then tour until October 15th.
James Graham's Bassett, staged to mark the tenth anniversary of 9/11 looks at young people who have inherited a world at war and are beginning to examine these conflicts, their country, and themselves. Bassett opens on 7th September at Bristol Old Vic and will run until 11th September.