Books | Jan 8, 2018
Praise Be! Curtis Brown authors triumph at the Golden Globes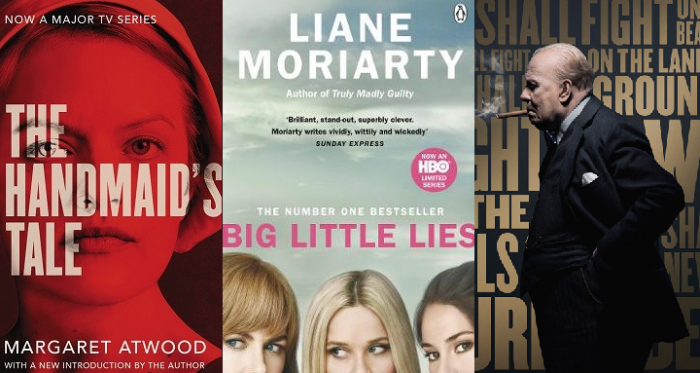 The 75th Golden Globes saw wins for television adaptations of novels by Margaret Atwood and Liane Moriarty, and Darkest Hour, Joe Wright's film which draws on and showcases the speeches of Winston Churchill.

Hulu's series The Handmaid's Tale (based on the novel by Margaret Atwood) took home the award for Best TV Series (Drama), with actress Elisabeth Moss, who plays Offred, named as Best Actress in a TV Series (Drama). In her acceptance speech Moss quoted from The Handmaid's Tale, thanking Margaret Atwood and celebrating women no longer living 'in the gaps between the stories.' The series has received international critical acclaim since its launch in April last year and picked up a total of eight Emmy Awards, while the novel topped the international bestseller charts twenty-two years after it was first published in 1985.

The HBO adaptation of Liane Moriarty's Big Little Lies garnered four Golden Globes, including the award for Best Miniseries or TV Movie, as well as wins for cast members Nicole Kidman (Best Actress in a Limited Series or Television Movie), Laura Dern (Best Supporting Actress in a Series, Limited Series or TV Film) and Alexander Skarsgård (Best Supporting Actor in a Series, Limited Series or TV Film). The adaptation has also picked up five Emmys, including Best Limited Series.
For his transformative performance as Winston Churchill in Darkest Hour, Gary Oldman won the award for Best Actor in a Motion Picture (Drama). The screenplay was written by Anthony McCarten and incorporates several of Churchill's best known speeches from his early years as prime minister.