Theatre, Film and TV
World Premiere of Rachel Bennette's Bel Ami
Feb 17, 2012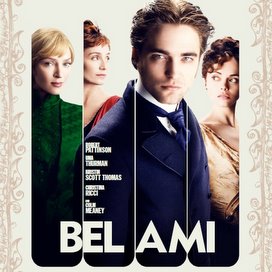 Bel Ami, written by Rachel Bennette and starring Robert Pattinson will have its World Premiere in Berlin on Friday 17 February 2012.
The film, based on the novel by Guy de Maupassant and directed by Declan Donnellan and Nick Ormerod also stars Uma Thurman, Kristin Scott Thomas and Christina Ricci. Produced by Uberto Pasolini and executive produced by Simon Fuller, Bel Ami is a Red Wave Films production in association with XIX Film, Protagonist Pictures and RaiCinema.
In Bel Ami, Pattinson plays penniless ex-soldier Georges Duroy, whose rise through the echelons of the Parisian beau monde in the 1890s tells a tale of ambition, power and seduction.
Bel Ami is released in the UK on March 9 2012