Theatre, Film and TV | Mar 2, 2016
Raised by Wolves returns to Channel 4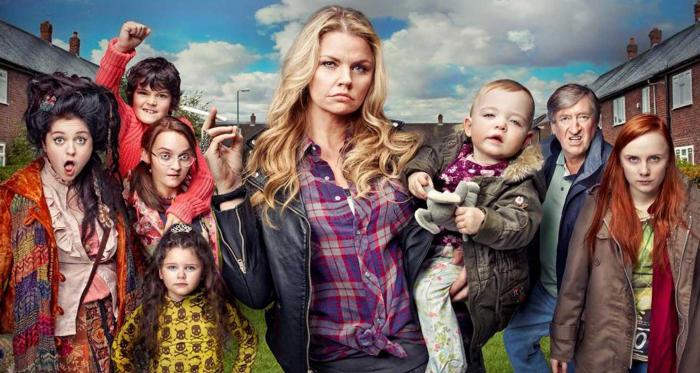 Raised by Wolves, written and created by Caitlin and Caroline Moran and directed by Ian Fitzgibbon returns to Channel 4 for a second series.
Loosely based on Caitlin and Caroline's childhood, Raised by Wolves follows the raucous lives of the Garry clan who live on a Wolverhampton Estate. In the first episode Della (Rebekah Staton) turns off the family wifi as part of an austerity drive so Germaine (Helen Monks) and Aretha (Alexa Davies) take a trip to the local library. Philip Jackson reprises his role as Grampy and Erin Kellyman returns as Cathy. Deon Lee-Williams joins the cast as Reece Rhind and Laura Checkley as the guest lead Laura.
Ian Fitzgibbon is currently shooting the pilot Marvin Can't Fail for Hat Trick and executive produced the comedy series Gigi Does It, starring David Krumholtz for US cable channel IFC. Caitlin Moran is writing the screenplay adaptation of her novel How to Build a Girl with John Niven for Monumental Pictures/Film 4.
Raised by Wolves airs on Wednesday nights at 10pm on Channel 4.
"the comedy gets even better. And filthier" Kasia Delgado Radio Times
"fizzingly funny... Raised By Wolves packs more ideas and invention into one episode than lesser comedies do in an entire series" Michael Hogan The Telegraph

"Caitlin Moran's excellent and highly quotable comedy returns to the Garry household for a second series" Rachel Aroesti
The Guardian