Theatre, Film and TV
Richard Clark's Whitechapel episodes air on ITV 1
Feb 12, 2012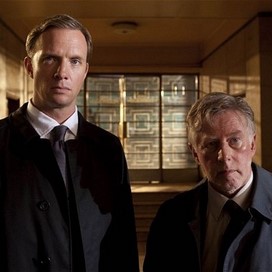 Richard Clark's Whitechapel airs at 9pm on Monday 13th February.
The programme, created and written by Ben Court and Caroline Ip, is now in it's third series and sees DI Chandler and DS Miles tackling three new crimes.
The first series of Whitechapel drew audience figures of over 8 million with its tale of a Jack the Ripper copycat killer, with the second series taking up the story of the Kray twins. The third series opens with a brutal slaughter at a tailor's shop echoing the infamous Ratcliff Highway murders 200 years earlier.
The concluding episode, directed by Richard, will air on ITV 1 at 9pm on the 20th February.