Theatre, Film and TV
Rowan Joffe's Brighton Rock opens in US cinemas on 26th August
Aug 21, 2011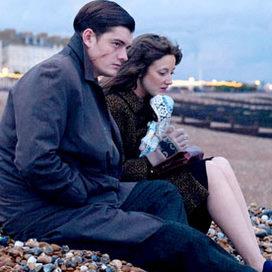 Brighton Rock, written and directed by Rowan Joffe, will be released on Friday 26th August in the States after IFC films picked up the U.S. rights.
Based on the classic novel by Graham Greene, Brighton Rock is Rowan Joffe's feature directorial debut and stars Sam Riley, Andrea Riseborough, John Hurt and Helen Mirren.
'...it is clear from the outset that he [Rowan Joffe] is quite ready to blaze his own trail' The Guardian
' all round it's a superior piece of British film-making' Matthew Bond, The Mail on Sunday
'Rowan Joffe's Brighton Rock takes a genuine British classic and gives it a 60s sheen – the result is bold, compelling and visually razor-sharp' Danny Leigh, Film 2010.