Translation Rights | Oct 11, 2018
Sarah Krasnostein's The Trauma Cleaner Shortlisted for The Melbourne Prize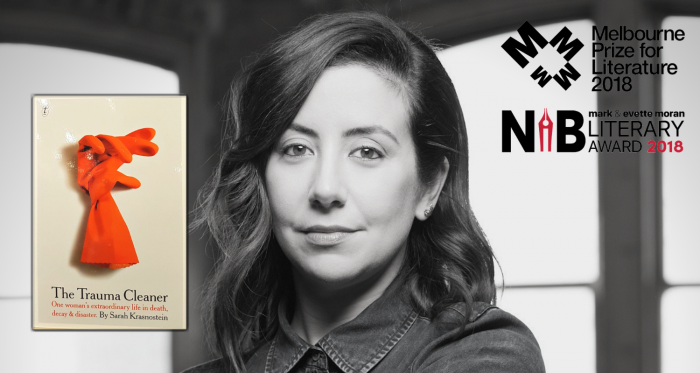 Sarah Krasnostein's debut novel The Trauma Cleaner is a finalist for the Melbourne Prize for Literature Best Writing and shortlisted for the Mark and Evette Moran Nib Literary Award. It is also second place on the print bestseller list in Australia.
The Trauma Cleaner was described by the Guardian as "playful yet heartfelt…one of the most arresting works of biography you will read in a long time." It describes the life of Sandra Pankhurst, a transgender woman who took her own experience with childhood trauma and became a 'trauma cleaner', cleaning the often filthy and decrepit homes of hoarders and other trauma sufferers and helping them through their own trauma.

The Melbourne Prize for Literature is an award presented by the Melbourne Prize Trust every three years: the Trust grants awards for Literature, Urban Sculpture and Music. The Mark and Evette Moran Nib Literary Award is Waverley's Council's annual award celebrating the best Australian writing and research.

The Trauma Cleaner has previously won the Victorian Premier's Literary Awards and the 2018 ABIA award.