Actors | Jun 29, 2022
Screen International Stars of Tomorrow 2022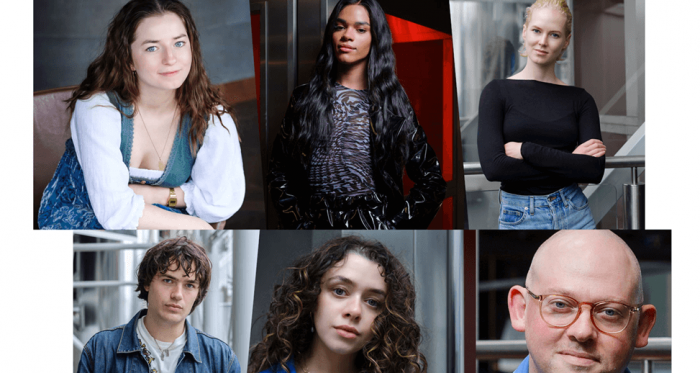 Screen International has revealed its Stars of Tomorrow for 2022, showcasing talented actors and filmmakers from across the UK and Ireland who are primed to make their mark on the industry in the years to come. This year sees five Curtis Brown actors and one filmmaker included in the selection.
Hazel Doupe was nominated for Best Actress at the IFTAs this year for her leading role in the feature film You Are Not My Mother. She also featured in Nick Rowland's debut Calm With Horses opposite Barry Keoghan and in popular Irish drama Smother. Hazel has just filmed The Miracle Club opposite Dame Maggie Smith and Laura Linney.
Yasmin Finney stars in a leading role in Netflix's hit LGBTQIA+ series Heartstopper, which has just been renewed for two further seasons. She has recently been cast in the 60th anniversary special of Doctor Who.

Jamie Flatters will soon be seen playing a leading role in The School for Good and Evil, directed by Paul Feig for Netflix. He can currently be seen in the Netflix war feature A Forgotten Battle. Jamie also has a leading role in the upcoming Avatar sequel, Avatar: The Way of Water, directed by James Cameron, which is set for a theatrical release later this year.

Isis Hainsworth can be seen starring in Netflix's recent feature Metal Lords, which is D.B Weiss and David Benioff's first project since being at the helm of Game of Thrones. She has recently finished shooting the lead in the BBC/Netflix limited series Red Rose. Later this year, Isis will feature in Lena Dunham's Working Title feature Catherine Called Birdy.

Earlier this year, Rosy McEwen wrapped the titular role in the BBC Films/BFI Feature Blue Jean. She has just finished shooting alongside Julia Garner in the new Paramount feature Apartment 7A. Rosy will soon be seen starring in the lead opposite Eddie Marsan in the Euro independent film Vesper.
Rob Yescombe is a multiple award-winning writer, who began his career in videogames working on franchises including Alien, Blade Runner, and Star Wars. Rob moved into features when he sold his original spec script Outside the Wire to Automatik & Netflix; the film, starring Anthony Mackie, was released in 2021 and became the number one film on Netflix in the UK, the US, and elsewhere. Rob has two original action-comedies set up with Joe Roth & Jeff Kirschenbaum; John Cena is attached to star in one, whilst Dave Bautista is attached to star in the other.