Books
Sister wins Strand Magazine Best First Novel Award
Jul 12, 2012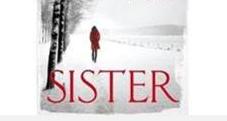 Sister by Rosamund Lupton has been crowned Best First Novel at the 2011 Strand Magazine Critics Awards. Recognizing excellence in mystery fiction, the Critics Awards were judged by a select group of book critics and journalists, from news venues such as USA Today, the LA Times and the Chicago Tribune.

The Awards were announced at an invitation-only cocktail party, hosted by The Strand on July 11 2012, in New York City.

Sister explores the unbreakable bond between two siblings. When Beatrice gets a frantic call in the middle of Sunday lunch to say that her younger sister, Tess, is missing, she boards the first flight home to London. But as she learns about the circumstances surrounding her sister's disappearance, she is stunned to discover how little she actually knows of her sister's life - and unprepared for the terrifying truths she must now face.

Rosamund said: "Strand Magazine has such an impressive history and I am honoured that Sister was chosen for this award. It means a great deal to be selected by judges who understand and love books and from such an impressive list of fellow novelists."

The Strand Critics Award for Best Novel was awarded jointly to Joseph Finder and George Pelecanos, and Joseph Wambaugh and John Sandford were presented Lifetime Achievement Awards.