Translation Rights | Sep 15, 2014
Skink longlisted for the National Book Awards Young People's Literature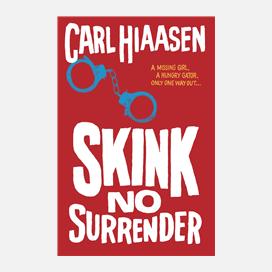 Carl Hiaasen's first venture into young adult fiction, Skink, has just made the National Book Awards Young People's Literature longlist.

Skink is up against nine other titles, including Jacqueline Woodson's Brown Girl Dreaming, Laurie Halse Anderson's The Impossible Knife of Memory and Kate Milford's Greenglass House. The shortlist will be announced next month and the winner's name will be revealed on 19th November.

Skink is a recurring character in Carl Hiaasen's adult novels, a grizzled vagabond who turns out to be a legendary ex-governor of the state. Skink teams up with a Florida teenager in order to find the boy's cousin who has run away with a shadowy stranger she met in an Internet chat room. Together they track the missing girl to a mysterious houseboat on a faraway river, where the reunion dissolves into a night of terror.

Translation rights have been sold in Germany to Beltz & Gerlberg and in France to Thierry Magnier.