Books
Smith and Epstein are Barnes & Noble Top Ten Debut Novelists 2008
Jan 5, 2009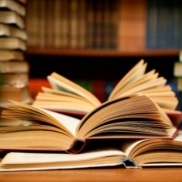 Books by first-time novelists Tom Rob Smith and Jennifer Cody Epstein have both featured in the Barnes and Noble list of Top Ten Fiction Debuts 2008. The books were chosen for their "boldly original visions, ingenious plots, and unforgettable characters".

Heading the list is Tom Rob Smith's remarkable novel, Child 44, a taut psychological thriller set in the nightmare world of Stalinist Russia. He powerfully dramatizes the human cost of loyalty, integrity and love in the face of totalitarian terror.

The Painter of Shanghai by Jennifer Cody Epstein tells the story of Pan Yuliang, one of the most talented - and provocative - Chinese artists of the twentieth century. The novel captures with lavish detail her early life in a brothel and later as a concubine to a Republican official who would ultimately help her find her way as an artist. One reviewer described the work as a "mesmerizing portrait of one young woman's journey to find herself and to nourish her creative talents despite appreciable odds".