Actors | Oct 17, 2011
Sophie McShera joins Jerusalem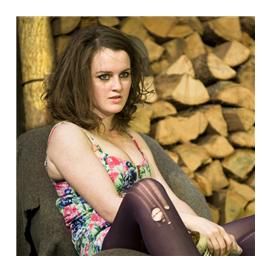 Downton Abbey star Sophie McShera joins original cast members Aimee-Ffion Edwards and Harvey Robinson as Jerusalem returns to the West End following its award-winning Broadway run.

Sophie plays Pea, an impish teenage tearaway often found perched at the right-hand of Johnny 'Rooster' Byron, Jerusalem's drug-pedaling, tale-telling, Pied Piper protagonist. Sophie is also currently shooting the Christmas special of the award winning series Downton Abbey for ITV in which she plays cook's maid Daisy.

Set on St George's Day with the nearby Flintock Fair ongoing in the background, Jerusalem shows Byron and his band of merry miscreants revelling in the woods as the local council attempt to evict him.

Having recently won critical acclaim for her performance as Jennie Jones in BBC One's Luther, Aimee-Ffion returns as Phaedra, Flintock's outgoing May Queen, who run away from home to hide out in Rooster's winnebago. Harvey, who also understudies Mackenzie Crook in the role of Ginger, plays council official Mr Parsons. Both have been in the cast since the production's original opening at the Royal Court in 2009, which also starred Jessica Barden.

Jerusalem is widely regarded as one of the seminal plays of the last decade and was named Best Play at the Critics Circle and Evening Standard awards. It was also nominated at the Olivier and the Tony Awards.

Jerusalem opens at the Apollo Theatre on 17th October 2011 and runs until 14th January 2012.