Theatre, Film and TV
South Downs is 'beautifully directed' by Jeremy Herrin in the West End
Apr 24, 2012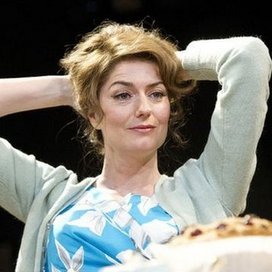 South Downs, directed by Jeremy Herrin, transfers to the Harold Pinter Theatre from the Chichester Festival Theatre.
Written by David Hare, South Downs, is showing as part of a double bill alongside The Browning Version by Terence Rattigan. Starring Anna Chancellor, Alex Lawther, Nicholas Farrell and Bradley Hall, the play follows the intellectual, but lonely John Blakemore (Lawther) as he struggles to fit into the rigid rules of prep school life.
South Downs and The Browning Version will play at the Harold Pinter Theatre until 21 July 2012.
"I cannot go higher than five stars, so you will just have to imagine an extra tick in the margin.. beautifully directed" ***** Charles Spencer The Telegraph
"a whipsmart marvel of a production" **** Dominic Maxwell The Times
"Beautifully directed... this riveting, dovetailed double-bill offers profound emotional rewards while barely raising its voice" David Benedict The Arts Desk
"a great evening of British theatre" **** Michael Coveney What's On Stage