Actors | Apr 2, 2013
Stuart Graham prays caution in Molly Sweeney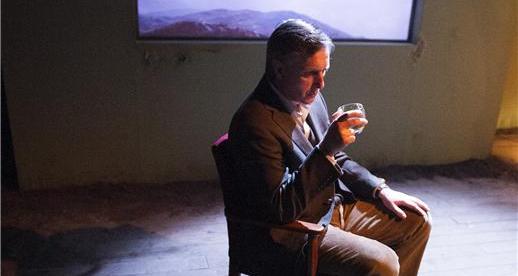 Stuart Graham stars in Brian Friel's Molly Sweeney at the Print Room theatre.

Stuart plays Mr Rice, Molly Sweeney's ophthalmologist. Molly has been blind since childhood and when she decides to have an operation to restore her sight, though her husband is sure he has nothing to lose, Mr Rice is not convinced. The play explores each character's thoughts and feelings on how the operation will change their lives.

One of Friel's rarely performed plays, Molly Sweeney is a story of hope, memory and despair as we try to empathise with each character's point of view.


Stuart's previous credits include The Great Train Robbery, Shadow Dancer and Tinker Tailor Soldier Spy.
Molly Sweeney will run until the 27th April, for tickets visit the website here.
"... astonishingly well acted ... Stuart Graham, clutching a glass of whisky, pulls you by whispered confidences into the abyss of drunken emotional and professional failure inhabited by Mr Rice" ***** The Independent.
"Stuart Graham admirably conveys the sombre restlessness of the fantasising surgeon"**** Michael Billington, The Guardian.