Books
Susanna Kearsley's The Rose Garden nominated for RITA Award
Mar 27, 2012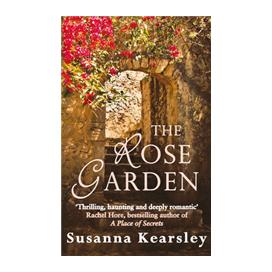 Susanna Kearsley's The Rose Garden has been nominated for a 2012 RITA Award. The RITA Awards are sponsored by the Romance Writers of America (RWA) and honour the best romance fiction published in 2011. The RWA promotes and supports writers of romance and also sponsors the Golden Heart Awards for unpublished romance writers.

More than 1,200 novellas were judged in 12 categories and The Rose Garden has been nominated in the 'Novel with Strong Romantic Elements' category. The shortlist reflects the enormous diversity of romance writing, appearing in categories which include Series Romance, Historical and Paranormal Romance and Best First Book.

The Rose Garden follows Eva, who returning to Cornwall after the death of her sister, has to confront the ghosts of her past. Drawn deeper into the history of the house she stays in, she soon becomes immersed in the lives of its eighteenth century inhabitants, finding herself torn between the distant past and her painful present.

Winners of the RITA awards will be announced in July at the RITA and Golden Heart Awards Ceremony to be held at the 2012 RWA Annual Conference in Anaheim, California.