Actors
The Black Mirror Trilogy airs on Channel 4
Nov 28, 2011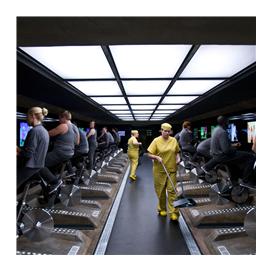 The Black Mirror trilogy begins on the 4th December on Channel 4.
The trilogy consists of three satirical 60 minute films that explore extreme scenarios based on the ways in which technology has transformed almost every aspect of our lives. The first film, to be screened on Sunday 4th December, stars Patrick Kennedy, Andrew Knott, Aymen Hamdouchi and Jonathan Forbes. A political thriller, which tells of the kidnapping of fictional Princess Susannah and the devastating effect that this has on the Prime Minister.
Paul Popplewell, Eugene O'Hare and Kerrie Hayes star in the second film, a satire on TV shows and our unwavering desire for diversion from reality, on 11th December. Then, on 15th December, Nicola Harrison, Amy Beth Hayes and Phoebe Fox star in the final film of the trilogy that explores an alternative reality in which people can record their every action, encounter and experience through a personal micro-chip.
Shane Allen, Head of Comedy at Channel 4, has called the series "a thought-provoking and gripping reflection and extrapolation of current social, cultural and technology inspired trends and fears."
The first film in the trilogy airs on Channel 4 at 9pm on Sunday 4th December. Watch the trailer here.