Theatre, Film and TV | Jan 7, 2014
The Guardian and The Radio Times reveal the top TV of 2013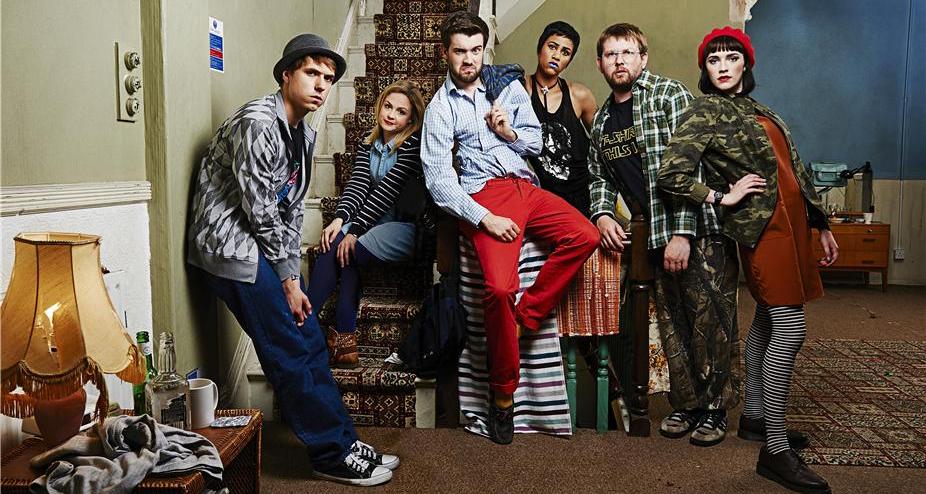 The Guardian and The Radio Times have revealed their lists of the best TV shows of 2013.

Man Down, directed by Matt Lipsey with contributing writing from Sian Harries, featured at No. 25 on the Radio Times list. Starring Greg Davies as a childish teacher trapped in an adult's life, the paper wrote that the series 'just got funnier and funnier'.

Doctor Who: The Day of the Doctor, directed by Nick Hurran, came in at No.27 on the Guardian's list and at No. 22 on the Radio Times list after airing on BBC One. The 75-minute special marked the 50th anniversary of the show in November and took $10m at the box office in three days after a one-off showing in cinemas.

Co-written and co-executive produced by Tony Roche, script edited by Georgia Pritchett, and with two episodes directed by Tim Kirkby, Veep featured at No. 21 on the
Guardian's list. The show was also included on the AFI's list of the top ten TV shows of 2013, the only comedy to appear.

Richard Warlow's Ripper Street, with episodes directed by Kieron Hawkes, was No. 34 on the Radio Times list and number 16 on the Guardian's list, after returning to BBC One for a second series in October. 35,000 people petitioned to have the show return for a third series.

At 28 on the Radio Times list and 15 on the Guardian's list was Yonderland, created and written by Martha Howe-Douglas and Simon Farnaby. Described by The Guardian as 'perfect family viewing', each episode of the series contained a moral fable with a twist and laughs for audiences of all ages.

The Fall, a Belfast-set crime drama directed by Jakob Verbruggen, feautured at No.12 on Radio Times list and number 10 on the Guardian's list. Described by the paper as 'one of the best dramas on the BBC in years', the show was shortlisted for the Best Drama Broadcast Award 2014.

Adam Price's Borgen, the third and final series of which aired in November, was 14th on the Radio Times list and 9th on the Guardian's list. Sam Wollaston wrote that the Danish political drama was 'Not just a brilliantly intricate drama about politics; but brilliantly intimate too, politics turned into a human story, one that matters.'

Finally, Fresh Meat, associate-produced by Tony Roche and with episodes written by Tony and Jon Brown, came in at number 20 on the Radio Times list and number 7 on The Guardian's list. After the third series, the Guardian wrote that 'The secret of Fresh Meat's enduring appeal is the width as much as quality'.

See the the complete list on the Radio Times and the Guardian website.