Books
The House by the Sea in Sunday Times Top Ten Bestsellers
Aug 8, 2011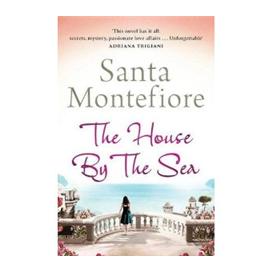 Santa Montefiore's new novel The House by the Sea has reached #10 in The Sunday Times Bestseller List this week.

This is the first of the author's books to break the top 10 and follows Montefiore's huge success in Holland where three of her titles, The House by the Sea, The French Gardener, and The Forget-Me-Not Sonata have been in the bestseller list for the past three consecutive weeks.

The House by the Sea is a dazzlingly romantic novel set in both the faded splendour of Villa Magdalena in Tuscany in 1968 and in rustic present-day Devon. A chance meeting between Floriana, a poor Italian girl dreaming of escape from the confines of her family life, and Dante Bonfanti, the handsome son and heir to Villa Magdalena sparks a chain of events that will change the course of their lives forever.

Years later in a rambling country hotel in Devon, Marina Turner; beloved second wife of Grey, and despised stepmother to his grown-up daughter Clementine, is about to lose her home, the Hotel Polzanze. Desperate at the prospect of being forced to sell her treasured Polzanze, Marina decides to hire an artist-in-residence for the summer, to attract much-needed guests. With his striking looks and Latin charm, Argentine painter Fabio Rabollini is sure to breathe new life into the hotel - but Fabio intends to do much more than that. He has his own secret quest which has brought him to England. How will it link the lives of Marina and Clementine to the Tuscan world of Villa La Magdalena, so many years before?