Actors | May 17, 2012
The Sunshine Boys opens to glowing reviews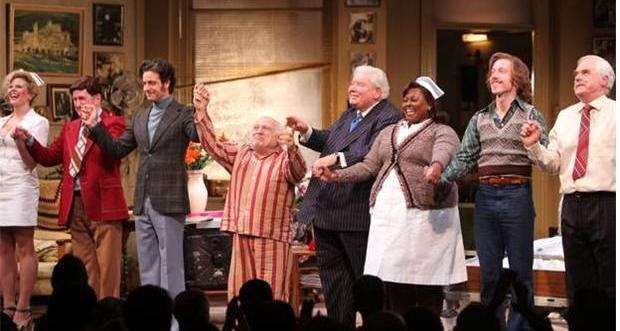 Johnnie Fiori has taken to the West End stage with Danny DeVito and Richard Griffiths in The Sunshine Boys, which opened to glowing reviews after its opening night on the 17th of May.
Directed by Olivier Award winning Thea Sharrock, The Sunshine Boys looks back at the life of two vaudeville stars: comedy kings Willie Clark and Al Lewis. Once a fantastic duo, the two have since been locked in a feud for years but are back on TV for a one-off show to remember the old days.
Time Out: A stand-out cameo by the wonderful Johnnie Fiori, the only actor who's really a match for DeVito here.
Telegraph ****
Thea Sharrock directs a pitch-perfect production that beautifully captures fleeting moments of tenderness in the comedy without ever turning mushy. And the supporting roles are all excellently played, while rightly allowing the limelight to fall on DeVito and Griffiths. This is a golden evening that finds the West End at the top of its game.
(
Full review
)
The Guardian ****
The end result is a richly resonant comedy that reminds us that, while Simon may be pure, he is rarely simple. (Full review)
Daily Mail **** (Full review)

What's On Stage ****
(
Full review
)
The Sunshine Boys
plays at the Savoy Theatre until the 28th July. For more information, and to book tickets see
The Sunshine Boys'
official website
.