Actors | Mar 27, 2012
The Syndicate starts on BBC1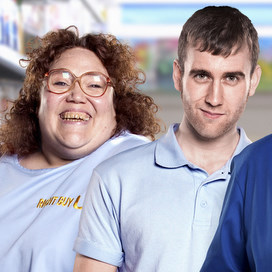 Lorraine Bruce and Matthew Lewis star as members of The Syndicate which starts on Tuesday 27th March at 9.00pm on BBC1.
The new five-part drama by Kay Mellor follows five workers at a supermarket in Leeds, all suffering severely from the effects of the economic downturn, before they suddenly win a joint share of 18 million pounds which transforms their lives.
Lorraine Bruce plays Denise and Matthew plays Jamie, two of the five shop workers and lottery winners.

Amy Beth Hayes also stars as Amy, the girlfriend of Stuart who is one of the winners and whose relationship with him is tested by the win.
Christian Contreras plays Andy Faraday, a representative from the lottery corporation who informs and advises the group following their win.
Wayne Foskett plays Denise's husband Dave and Joe Duttine also appears later in the series as a shadowy gangster who has his sights set on the five's fortune. Siobhan Hewlett also features as Charlotte.