Actors | Mar 3, 2021
The Terror storms on to the BBC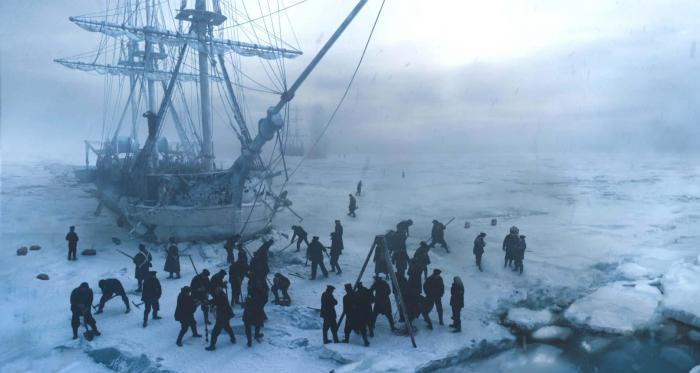 A host of Curtis Brown clients star in The Terror, created by David Kaiganich.

The Terror follows a Royal Naval expedition searching for the Arctic's treacherous Northwest Passage, but instead discover a mysterious monstrous predator.
Paul Ready and Adam Nagaitis lead as Dr Henry Goodsir, the assistant surgeon on Erebus, and the surreptitious Cornelius Hickey respectively.
The series also features Sebastian Armesto as Charles des Voeux; Liam Garrigan as Jopson; Edward Ashley as William Gibson; David Walmsley as Tozer; and Trystan Gravelle as Henry Collins.
Episodes 7-10 were directed by Tim Mielants.
The Terror starts tonight, Wednesday 3rd March at 9pm on BBC Two.