Theatre, Film and TV
Theatre to look forward to in 2012
Jan 5, 2012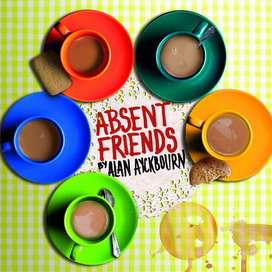 2012 sees the opening of some exciting new theatre ventures in London and further afield.
Jeremy Herrin directs Alan Ayckbourn's Absent Friends at the Harold Pinter Theatre from 26th January. Katherine Parkinson and Kara Tointon will star in Ayckbourn's classic comedy of manners and social embarrassment until 14th April.
Nick Payne's new play Constellations will be opening at the Royal Court on the 13th January. Rafe Spall and Sally Hawkins star as Marianne and Roland as we follow the infinite variations that their relationship takes. Constellations will play until 11th February.
Lay Down Your Cross, also by Nick Payne, will open at Hampstead Theatre on 23rd February. Directed by the Hampstead's Associate Director, Clare Lizzimore, this new play examines how bereavement fractures a family and will run until 24th March.
Zoe Cooper's new play, Nativities, a darkly comic look at office politics, will open at Live Theatre in Newcastle on 14th February.
Arzhang Pezhman's new play, Gravity, opens at Birmingham Rep on 23rd February and will play until 3rd March. Rae McKen directs the story of a passionate science teacher whose hard work starts to unravel when trouble enters the classroom.
Conor McPherson's 2001 play, Port Authority, will open in The Vault at Southwark Playhouse on 24th January. The revival directed by Tom Attenborough stars Ardal O'Hanlon, Andrew Nolan and John Rogan as three generations of Dublin men who face up to the responsibility of love and what life has to offer them.
Tanya Ronder's adaptation of the Eduardo de Filippo play Filumena will premiere at the Almeida Theatre on the 15th March. Set in the balmy heat of late '40s Naples, Filumena Marturano lies on her deathbed waiting to marry Domenico Soriano, the man who has kept her as his mistress for twenty-five years. Olivier Award-winning actress Samantha Spiro stars as the eponymous lead.
Ella Hickson will be one of the writers contributing to the Climate Week 24 hour play, which will be performed at the Arcola Theatre on Friday 16th March. Ella will produce a short script in any style that showcases a solution to climate change. Backed by the Prime Minister, the UK's first Climate Week, which was launched last March, culminated in over 3,000 events involving half a million people and involved people such as Paul McCartney, Kofi Annan and Sienna Miller.