Actors | Sep 1, 2017
TIFF 2017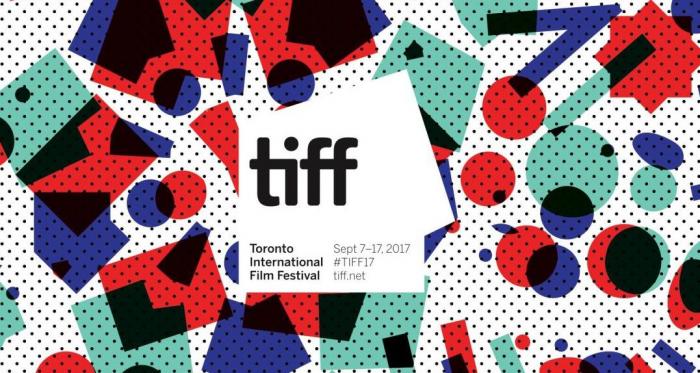 The 2017 Toronto Film Festival will feature a host of Curtis Brown Actors, Writers and Directors.

Siobhan Finneran, Sacha Parkinson and Robert Emms lead in Apostasy directed by Daniel Kokotajlo. Apostasy follows two Jehovah Witness sisters who come into conflict between family and faith when one is condemned for fornication and the other pressured to shun her sibling.

Trystan Gravelle leads alongside Jessie Buckley in Beast. A troubled woman living in an isolated community finds herself pulled between the control of her oppressive family and the allure of a secretive outsider suspected of a series of brutal murders directed by Michael Pearce.

Stellan Skarsgard stars opposite Shia LaBeouf in the epic rivalry between Swedish tennis legend Björn Borg and his greatest adversary, the brash American John McEnroe who came to head during the 1980 Wimbeldon Championships. Borg/McEnroe also stars Robert Emms and Scott Arthur.

Roger Ashton Griffiths features in Breathe alongside Andrew Garfield and Claire Foy. Breathe is based on the true love story of Robin and Diana Cavendish, an adventurous couple who refuse to give up in the face of a devastating disease.

James Harkness, Bethany Muir, Michael Gould, Faye Marsay, Hannah Steele and Malcolm Storry all feature in Joe Wright's Darkest Hour. Set in the early years of World War II, Darkest Hour follows the imposing Winston Churchill.

Pandora Colin's features in Film Stars Don't Die In Liverpool directed by Paul McGuigan. Film Stars Don't Die In Liverpool is an adaptation of the memoir by British actor Peter Turner, recounting his romance with the legendary (and legendarily eccentric) Hollywood star Gloria Grahame during the last years of her life.

Tom Sturridge and Robert Glenister star in the tense drama Journeys End alongside Jack Riddiford and Harry Jardine. Adapted from R.C Sherriff's classic play, Journey's end is about group of British soldiers awaiting a massive German offensive during the First World War.

Mia Goth leads in Sergio G. Sánchez's Marrowbone alongside Nicola Harrision. Four siblings seek refuge in an old home after the death of their mother, only to discover that the house has another, more sinister, inhabitant.

Bel Powley, Douglas Booth and Tom Sturridge star in the biopic of the Frankenstein author Mary Shelley, chronicling her tempestuous marriage to dissolute poet Percy Bysshe Shelley and the fateful night at a Swiss chateau that inspired her most famous creation.

Billy Howle leads in the screen adaptation of Ian McEwan's novel On Chesil Beach opposite Saoirse Ronan. Directed by Dominic Cooke, the feature also stars Adrian Scarborough and follows a newlywed couple whose honeymoon retreat becomes a comedy of sexual errors.

Tommy Flanagan stars opposite Charlie Hunnam and Rami Malik in Papillon directed by Michael Moer. This is a new screen adaptation of Henri Charrière's memoir of his imprisonment and repeated escapes from the notorious penal colony of Devil's Island originally played by Steve McQueen and Dustin Hoffman.

Stanley Tucci and Fionn Whitehead lead alongside Emma Thompson in the adaptation of the Ian McEwan novel The Children Act. Wendy Nottingham and Michael Thomas also feature in the story about a high-court judge who finds personal and professional crises colliding when she is asked to rule in the case of a brilliant 18-year-old boy who is refusing the blood transfusion that would save his life.

Tom Holland leads alongside Benedict Cumberbatch in The Current War. Directed by Alfonso Gomez-Rejon, The Current War accounts the race for marketable electricity in the United States between Thomas Edison and George Westinghouse and also features Simon Manyonda, Harry Melling, Nick Preston, Tom Sweet, Turlough Convery, Tim Steed, Craig Roberts, Branwell Donaghey.

Paul Whitehouse, Rodger Ashton Griffiths, Paul Ready and Tim Steed all feature in David Schneider's The Death of Stalin. Directed by Armando Lannucci, the film follows the Soviet dictator and the bootlick Ministers who vie for power after his sudden demise.

Bill Milner stars in The Lodgers, Set in rural Ireland in 1920 it's the tale of teenage twins living in a haunted manor under the shadow of a family curse. Directed by Brian O'Malley.
Rebecca Daly directs her third TIFF feature, Good Favour. A teenage stranger welcomed into a household in a devout Christian village gradually reveals his mysterious motives - and what seem to be magical powers.

The Toronto Film Festival runs from 7th- 17th September 2017.