Comedy | Apr 27, 2022
Tom Basden's 'Here We Go' comes to BBC One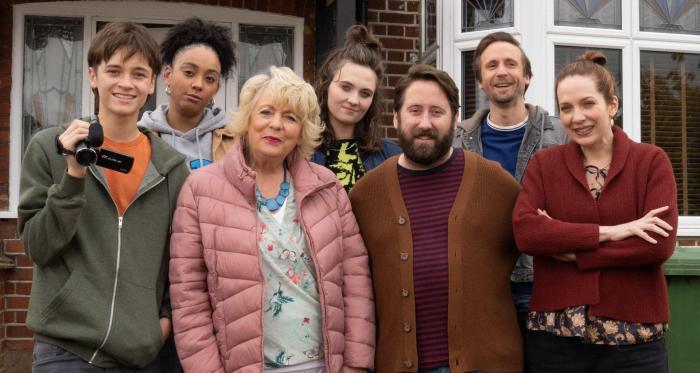 Following the success of its pilot episode in 2020, new comedy series Here We Go, created and written by Tom Basden, premieres on BBC One on Friday 29th April at 8:30pm.
Tom Basden also stars as returning character Robin alongside Jude Collie as Sam Jessop, with Katy Wix featuring as Kim and Camille Ucan as Diane.

Here We Go follows the highs and lows of the Jessop family as they navigate a combination of life's everyday challenges - changing careers, keeping the romance alive within a marriage, adopting a healthier lifestyle, kidnapping a dog, destroying a swimming pool and sabotaging a wedding.
Having filmed his family's disastrous attempt to carve out a holiday in the midst of the pandemic in the pilot episode, the series sees youngest son, Sam, continue to document the Jessop family across the year. Moving back and forward in time, each episode offers an intimate, observed and absurd exposé of a modern British family doing its best to support each other, if accidentally annoying everyone else in the process.
Here We Go will air weekly on BBC One at 8:30pm from Friday 29th April and will also be released as a box set on BBC iPlayer on the same day. 

​