Books
Tony Parsons joins Curtis Brown
Jan 16, 2009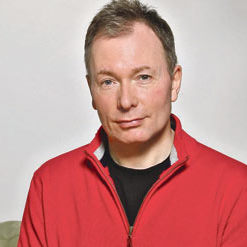 We are delighted to announce that Tony Parsons has joined Curtis Brown, where he will be represented by Jonny Geller.
As a writer at the forefront of British journalism, Tony has written for the NME and The Daily Telegraph, and is a regular contributor to The Daily Mail and GQ. Before his success as a bestselling author, he was a regular on the BBC Two arts review programme, The Late Show, and he still appears on its successor programme, Newsnight Review.
In 1999 he found mainstream success with his novel
Man and Boy
, which won the 2001 British Book of the Year award. The novel has since been turned into a TV drama starring Ioan Gruffudd. Tony is also the author of
Man and Wife
,
The Family Way
, and
One for My Baby,
all of which have sold millions worldwide. Tony's most recent work,
My Favourite Wife
(2008), is set in present-day Shanghai.