Books | Mar 4, 2014
Top Five for Moyes, Smith, Parris and James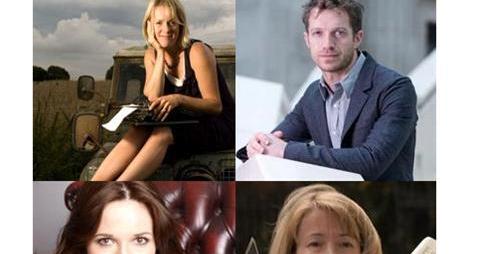 Jojo Moyes, Tom Rob Smith, S.J. Parris and Erica James will be placed at 1, 2, 4 and 5 respectively in this week's Sunday Times hardback fiction chart.

Jojo Moyes' The One Plus One enters at the top spot after only three days of sales. A captivating and unconventional romance, The One Plus One is the irresistible tale of two lost souls meeting in the most unlikely circumstances.
Featuring one single mum, one chaotic family (including one very smelly dog) and one quirky stranger, The One Plus One is Jojo at her astounding best.

Tom Rob Smith's new standalone novel, The Farm, is placed at number 2. 'Beautifully crafted' novel, according to The Times, The Farm is a gripping psychological thriller set in Sweden and London that explores how well we really know our loved ones. The Farm marks Tom's departure from his Leo Demidov trilogy, and is a chilling and compelling ride.

S.J. Parris's fourth historical thriller featuring Giordano Bruno, Treachery, enters the chart at number 4. In this instalment, Giordano stows away on Sir Francis Drake's ship with his good friend Philip Sidney to visit the New World. When a murder occurs aboard Drake's ship, fear and suspicion grip the fleet and threaten to abort the expedition before it begins.

Summer at the Lake by Erica James is placed at number 5. When heartbroken Floriana finds a good Samaritan after a road accident, elderly spinster Esme Silcox and local property developer Adam Strong become wrapped up in her life. Can all three face the past … and the future, as the story leads them all to the banks of Lake Como.